About Us
Chelgate has been providing planning public affairs, stakeholder engagement and community consultation to clients across the UK for almost 35 years.
We have come a long way since 1988 and today work for a range of clients, land promoters,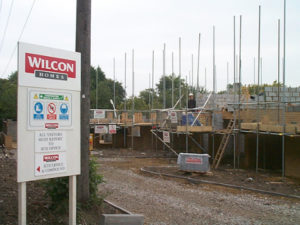 developers and planners. We cover schemes across the country, with a particular focus on London and the Home Counties, East Anglia and the south and east Midlands.
Chelgate Local provide a comprehensive service from long-term strategic, sites to be promoted through the local plan process, to immediate land, to be promoted through the development management process. We handle residential, commercial, retail, energy and infrastructure. Our services include political liaison, stakeholder engagement and community consultation, as well as online and on-street techniques to motivate those hard to reach groups and mobilise the usually silent majority.
Our history
Back in 1988, there were only a handful of consultancies providing planning communications services. Our first clients at that tiime were Center Parcs, planning in a new leisure village at Longleat in Wiltshire, and UK NIREX, looking to site the country's nuclear waste repository in Cumbria. Both were demanding assignments involving programmes covering several years. We soon found ourselves also working for many of the national developers and housebuilders such as Berkeley, Land Securities, Westbury, Barratt, Sainsbury's Developments and Rydon.
We had a long-term relationship with Wilcon Homes, then the UK's fifth-largest housebuilder, undertaking planning, corporate, sustainability and sales promotion for a 10-year period. This  included secondment of staff to the group, which operated 150 sites over nine regions, including the head of external affairs, and several regional PR managers. We facilitated the rebranding of Wilcon, becoming Wilson Connolly, The company was sold to Taylor Woodrow in the mid-2000s.
"Sometimes it is difficult to see the value of political and community engagement being carried out by a specialist consultancy, however with Chelgate that value is clear, measurable and has proved vital to gaining consent." David Banfield, Planning Director, Redrow Homes
At the same time, we were handling the planning communications and general PR for two of the most prominent projects in London at the time: the Diana, Princess of Wales Memorial in Hyde Park and the remodelling of Trafalgar Square. We were also appointed again by Center Parcs, this time to undertake promotion of its fifth sports village, this time at Woburn in Bedfordshire. The village opened in 2015.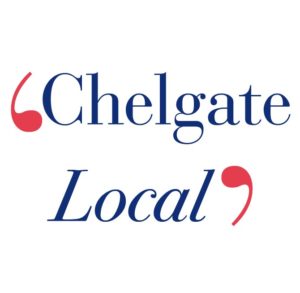 In 2012, it was decided to set up a separate division dedicated to planning public affairs and planning communications, and Chelgate Local was born.
Chelgate Local is a division of Chelgate Limited which provides corporate PR and public affairs services. Its sister company Chelgate Consulting offers international PR and issues & crisis management services.