Housing
"Chelgate has been working with me for over 20 years, at several companies, and have always provided candid political insights." Martin Leyland, Vanderbilt Strategic (formerly Rapleys, Barratt Strategic and Wilcon Homes)
Housing is a national and a local priority, but building homes anywhere is always a challenge. Chelgate Local supports projects across the housing spectrum from large scale private development to regenerating town centres. Working with national housebuilders, leading housing associations and planning consultants, we have promoted new home schemes across London and the Home Counties, the South East, East Anglia and the East Midlands.
Our programmes run from targeted political engagement, through to full programmes of awareness, consultation, engagement and stakeholder mobilisation.
A selection of our recent projects include:
Heybridge North Garden Suburb, Essex
Chelgate assisted Bellway Thames Gateway with navigating planning at Maldon District council for 262 new homes on three parcels within the Heybridge North Garden Community, masterplanned by Countryside. The committee originally deferred its decision but subsequently consented the application unanimously in December 2022.
Codicote, Hertfordshire
Taylor Wimpey was proposing 68 new homes on a former garden centre site in the village of Codicote. Chelgate Local assisted with political and community engagement as the project came forward to North Hertfordshire Council planning. It was approved in December 2022.
Wokingham, Berkshire
We are assisting Berkeley Homes with political and community engagement around a planning application for circa 375 homes in Wokingham. Proposals include a community building with flexible space for local classes and events and an on site SANG.
Neopost House, Romford, London Borough of Havering
Chelgate has provided Galliard Homes with political and community engagement for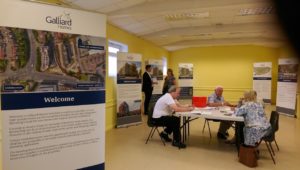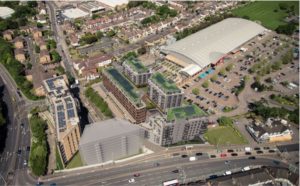 planning applications for a development of 123 homes and a health centre in Romford, Havering. Located around the historic Neopost House building, the proposed development will provide three blocks with affordable housing through social rent and shared ownership, as well as green recreation space for families.
Chelgate led on the extensive community and political engagement for the site, generating positive resident feedback and working with local councillors to agree wider improvements to the local area.
Walkern, East Hertfordshire
Chelgate is assisting Welbeck Land bring forward an application for an Inspired Village in this Hertfordshire village. The proposals are for 120 homes with communal and community facilities which could include a gym, shop, health centre and community space. Chelgate has helped with political and community engagement.
West Hemel, Hertfordshire
This development of 1,100 new homes to the west of Hemel was promoted jointly by BDW Homes and Taylor Wimpey. We assisted with the political engagement as the planning application came forward for consideration by the committee at Dacorum Council. It was approved in early 2020.
Scape Living, Guildford, Surrey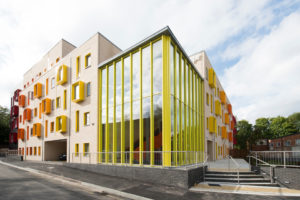 The proposed development was for around 400 student rooms and a block of 85 co-living rooms for non-students in the centre of Guildford. Chelgate assisted with local community and political engagement. Co-living is a new concept, providing flexible, communal housing for young people which they would not otherwise have access to. Locating it next to student accommodation, with people of a similar age, is a logical approach which has attracted significant interest. The project achieved consent in 2018.
High Halstow, Kent
A development of 68 on the edge of High Halstow, a village on the Hoo Peninsular in Kent for Redrow South East. Chelgate assisted with detailed political and community engagement including comprehensive canvassing around the site and engagement with health and education. The project gained consent from Medway Council in 2018. Chelgate has subsequently been retained by Redrow to promote the site opposite, this time for 780 homes.
Bracknell Forest, Berkshire
We assisted Warfield Park, the country's second largest park home site, to secure planning consent for 82 new park homes on its 500+ site in Bracknell Forest. Park homes have different planning requirements as they are not development, they are a change of use of the land. Chelgate provided community and political engagement, as well as exhibition, drop-in sessions, door-to-door canvassing and newsletters. Work on the new homes starts later in 2023.
Victoria Road, Chelmsford, Essex
This project saw Chelgate Local support Bellway Eastern in its regeneration of the former Royal Mail sorting office into over 200 new apartments, commercial units, a pocket park and highway improvements in the heart of Chelmsford city.
Chelgate led on the successful political and community engagement for the scheme, liaising with councillors, residents and local businesses to refine and improve the proposals. The project was approved by the City Council in 2019.
Springfield Mill, Maidstone, Kent
The regeneration a former paper factory to create a residential oasis in the heart of the town.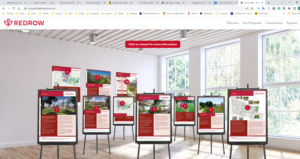 The Whatman paper factory, originally established some 300 years ago, once employed over 1,000 people: it is an integral part of the history of paper-making. Redrow South East proposed a development of around 200 homes very much in keeping with the history of the site and the existing Listed buildings. Chelgate assisted with political engagement and local community and stakeholder consultation for this historic site – we were a finalist in the Planning Project of the Year category of the PRCA public affairs awards in 2019.
"Sometimes it is difficult to see the value of political and community engagement being carried out by a specialist consultancy, however with Chelgate that value is clear, measurable and has proved vital to gaining consent." David Banfield, Planning Director, Redrow Homes