Retail, commercial and mixed-use
From complex site assembly to city and town centre regeneration, we work with developers and local authorities to bring sites into effective use. We work proactively with the project team to engage with neighbours and stakeholders to support the planning application and then the build programme as the site comes to life.
"I first worked with Chelgate in 1990, and since then on a variety of major schemes over the years. Most notably, we worked together to successfully achieve planning permission for Center Parcs at Longleat, in the AONB; and then for the fifth village lying in the green belt at Woburn. Impressive results from a very impressive professional team." Niall Roberts, Managing Director, NTR Planning
Scape Living, Guildford, Surrey
The proposed development was for around 400 student rooms and a block of 85 co-living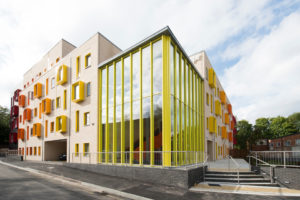 rooms for non-students in the centre of Guildford. Chelgate assisted with local community and political engagement. Co-living is a new concept, providing flexible, communal housing for young people which they would not otherwise have access to. Locating it next to student accommodation, with people of a similar age, is a logical approach which has attracted significant interest. The project achieved consent in 2018.
Premier Inn, Epsom, Surrey
Chelgate Local is assisted Whitbread Plc, which owns Premier Inn, with community consultation and stakeholder engagement around the redevelopment of the Camrades' Club in Epsom.
Following a successful communications programme, Whitbread was given permission to create a new Camrades' Club and a 57-bedroom hotel above near the town centre in 2016.
West Herts College, Hemel Hempstead, Hertfordshire
The college wanted to consolidate its campus, building new facilities and then selling the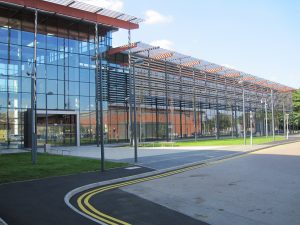 remainder for housing in the town centre. This fitted with Dacorum's own vision for revitalising and regenerating the town centre. Chelgate devised and implemented a programme of internal employee engagement, and then external political and community consultation around plans. Chelgate had previously assisted with the Watford campus which was consolidated into new facilities to the north of the town centre, with one site being sold for housing.
Cardinal Place, Victoria Street, London
Regeneration of the north side of Victoria Street by Land Securities to create some 49,100 sq. m of offices in two buildings and 8,400 sq. m of retail and restaurant accommodation. Chelgate carried out political, community and stakeholder engagement for the project. Cardinal Place has proved to be one of the first building blocks in the wider regeneration of the whole area which is continuing today.
Center Parcs, Woburn, Bedfordshire
A new leisure village in Woburn required comprehensive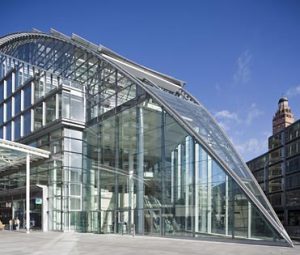 stakeholder engagement and community consultation for three years prior to planning. This included political and community engagement including a roadshow around surrounding villages. The new village opened in the spring of 2015. Chelgate also handled a similar programme prior to the Longleat Centre Parcs back in the early 1990s.
"Building a large campus building in a mixed-use residential area was always going to generate concern among our immediate neighbours. It was perfectly understandable. With Chelgate's help we were able reassure residents, building relationships based on open communication which endure to this day." Chris Pearson, Director of Corporate Affairs, West Herts College