Energy and infrastructure
From new nuclear and unconventional gas to renewables, waste and airports, our team has worked across the UK for over 30 years to help create vital new infrastructure.
Our team has specific experience of NSIP consultations and the Planning Act 2008 and we have devised and implemented engagement and consultation programmes to work directly with communities potentially hosting new infrastructure.
A selection of projects executives have handled include:
Low carbon
We have assisted Low Carbon with a number of solar projects including in Epping Forest (49.9MW solar PV plus battery), Tendring, Clacton (49.9MW with battery) and Colchester (40MW with battery). Activities include political engagement and briefings as planning applications are submitted.
Conrad Energy
We assisted Conrad Energy with proposed 'peaking' power plants in numerous areas of the county. Gas-powered, these peaking plants are to meet peak demand, filling the gaps left by the uncertainty of solar, wind and other alternative sources. Proposed sites included Basingstoke, Billericay, Bristol, Harlow, Lawford, Swindon and Witham.
OPDE
A leading Spanish solar developer retained Chelgate to handle five applications for solar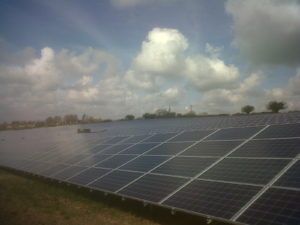 parks in East Sussex, Wiltshire, Derbyshire and Nottinghamshire. We helped promote the projects to the local communities including, online (website & social media), canvassing, exhibitions, town presentations and other local briefings.
North London Waste Authority
Chelgate was appointed to handle communications for North London Waste Authority (NLWA) for the procurement of two waste to energy plants in north London, one to be the largest of its kind in Europe. These were to replace the existing incinerator in Edmonton which had been operating since the 1970s.
NLWA operates across the seven London boroughs to the north of the Thames including Camden, Haringey, Waltham Forest, Enfield, Barnet, Hackney and Islington. The authority covers over two million residents and processes over 850,000 tonnes of waste a year.
The programme included local political and community engagement and monitoring, a roadshow and on-street canvassing around 25 key areas, new websites, a new brand, a new social media strategy and general advertising.
Solarwatt
We assisted this German solar manufacturer launch its product in the UK. This involved events, attendance at several exhibitions and general media and public relations.
HS2
HS2 is one of the largest civil engineering projects in the UK since Victorian times. It will become the backbone of the UK rail network serving 25 stations and connecting around 30 million people. The investment is huge, and the project will be a catalyst for growth bringing an estimated £92billion in benefits. It will create 25,000 jobs to construct it, and the 3,000 more to run it.
The initial consultation role was to identify all the 'affected parties' along the proposed corridor, and to engage and consult with them.
A total of 12 meeting venues along the route were organised. Meetings involved various members of the client team, and often the affected party brought their lawyers, local councillors and in some instances, their local MP.
The new rail link is expected to be completed by 2030.