Planning Ahead – November Issue
Welcome to our November issue of Planning ahead.
In this issue we have articles on the recent updates to the Levelling Up Bill; the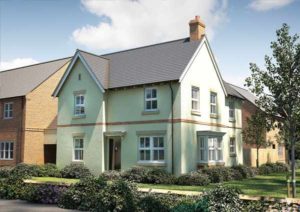 Conservative party conference; the Labour party conference; and the Garden Towns Conference. We also have an article on Intervention and housing need and our usual political and Local Plan updates, as well as some comments from us.
We also have a profile of our new account executive Emily Anderson.
Enjoy!
Political commentary: economy, politics and reforms… More
The Levelling Up and Regeneration Bill first published in May 2022, has received royal assent after over a year of parliamentary debate. The Bill became an Act on 26 October, after being debated and revised by both parliamentary houses. Changes to planning policy are set to begin coming into effect in 2024, but many sections of the Bill will require further legislation in order to be enacted. The main takeaways from the intended legislation are listed below…more
Intervention and Housing Need The Department for Levelling Up, Housing and Communities (DLUHC) intervened in the Spelthorne local plan in late September. The housing minister, Rachel Maclean, sent a letter to the council blocking the authority from rescinding its emerging plan from examination. This was the first time in two years DLUHC has intervened, the last time being with South Oxfordshire. Maclean told the Conservative Conference last month that she "absolutely will" intervene in local councils that do not have a local plan…more
Michael Hardware spoke at the Garden Communities and New Towns Conference held in October in Kensington Town Hall, London, organised by the UK Real Estate Investment and Infrastructure Forum (UKREiiF)...more
Conservative Party Conference took place in Manchester in October. Housing and planning policy, in the words of housing minister Rachel Maclean, was approached as a "critical" issue, with discussions and speeches stretching from the use of greenfield by the authority of government over local authority plans.…more
The Labour Party Conference in Liverpool was heavy on housing and redevelopment with pledges of new homes and affordable costs repeated from speech to speech. "We are the builders," was Leader Sir Keir Starmer's declaration as he pledged 1.5 million new homes in five years if Labour were to be elected at the next general election. Starmer vowed a "decade of national renewal" across the board, and used the current housing crisis as a means to distinguish his party from the current government...more
Meet our new team member: Emily Anderson is a graduate from the University of Edinburgh with a Masters in English Literature. Whilst at university, she wrote for the university newspaper and several student outlets. She also ran the publicity for the University's student radio station. After university, she worked in geriatric care, before joining Chelgate in October 2023 as an Account Executive.